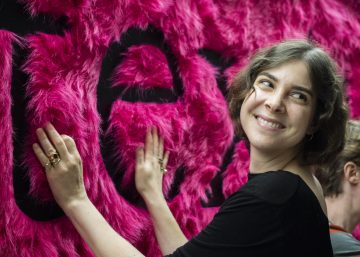 TEXTURE
Cornell Costume + Textile Collection
An eclectic exhibition that emerged from a simple and vague prompt: texture. This exhibition is about how fashion and textile objects provoke questions beyond their selvedges and seams.
EXHIBITION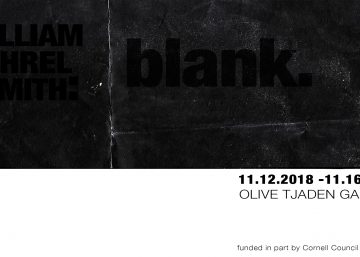 Blank
William Jihrel Smith
An exhibition of painting and sculpture exploring ideas of lightness and darkness; black and white; presence and absence; application and removal; and the ways and which they operate in and for art spaces.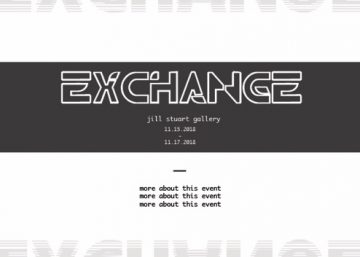 EXCHANGE
Katherine Williams
An exhibition that connects students and addresses the social climate at Cornell. Our collaboration initiates a dialogue on campus about the issues we individually and collectively face and expresses these through design and art.
LEARN MORE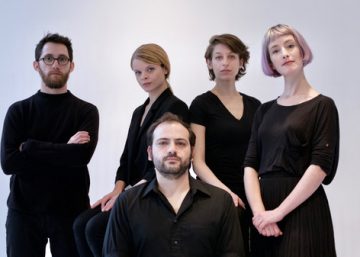 TAKnTIME
Presented by CCCP
TAK ensemble plays works focusing on perceived duration, time manipulation, and the effect of sound on temporal experience. This event includes a concert and preview lecture/concert at the Telluride House. The musicians discuss the process of creation and an offer an opportunity for others to understand each composer's constructed landscape.
EVENT PAGE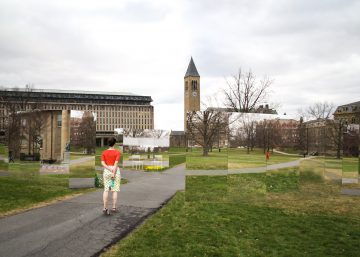 The Open Room
Linqi Dong
At a pedestrian intersection of the Arts Quad, a circular assembly of mirrors frosted at eye level. Your passage slows down, physically and psychologically, as you immerse yourself in the shifting and authentic beauty of the surrounding space.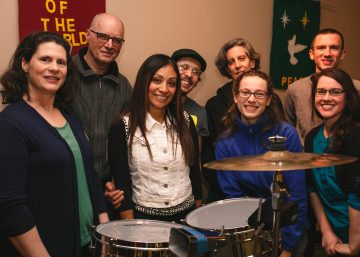 Palonegro: CD Release Concert
Sergio Ospina Romero
Palonegro, one of Ithaca's favorite ensembles of music from Latin America and the Caribbean, releases its first CD in this unforgettable concert.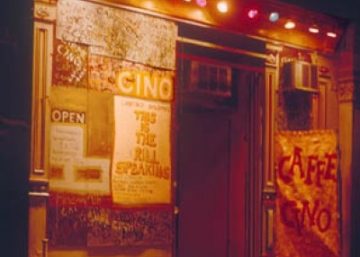 An Evening at the Caffe Cino
Samuel Blake
This performance aims to explore the legacy of the Caffe Cino as both a pioneering space of Off-Off-Broadway theatre and as a site of queer performance and queer social life.
LEARN MORE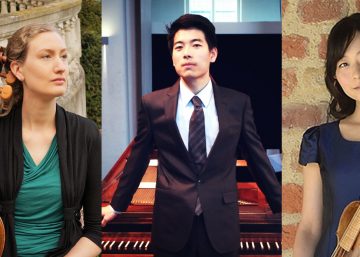 Lieder Ohne Worte: Songs Without Words
Shin Hwang
Japanese violinist Noyuri Hazama, baroque cellist and violist da gamba musician Eva Lymenstull, and keyboardist Shin Hwang explore the singable works of Shubert and Beethoven centered around the composer's inspiration from the Lied (Germanic songs).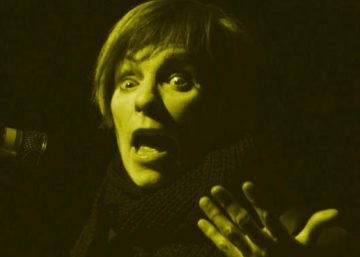 Feminist Directions: Performance, Power, Leadership
Sara Warner
The history of feminist performance is one of radical storytelling, of showing how the personal is political and of carving out spaces in which women can feel, in the words of Holly Hughes, "at last, fully human."
LEARN MORE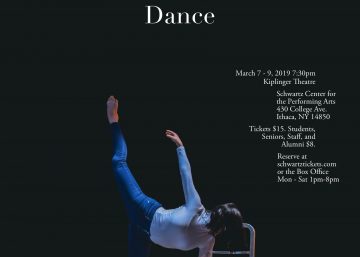 Atelier 320: Thieves (feat. Powerdove)
Jumay Chu
Directed by Jumay Chu, choreographed by Atelier 320, and edited by Jeffrey Palmer, dancers will perform with live music featuring Powerdove, with senior vocalist Annie Lewandowski, senior lecturer in the Cornell Music Department.
WATCH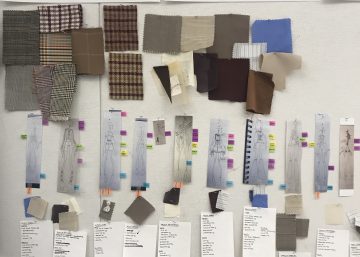 From Here
Mia Campolo
From Here marries traditionally masculine silhouettes and feminine styles in an attempt to disavow the ill-conceived notions of the "feminist" wardrobe. This exhibition blurs the line that segregates "feminine" and "masculine" clothing in an attempt to redefine what it means to dress like a feminist.
LEARN MORE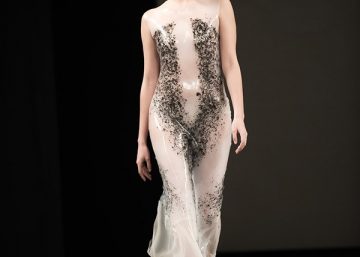 Oh Boya! / Natural + Synthetic
Olivia Haynie
Creating an experimental fashion collection, Olivia merges natural and synthetic materials and explores their relationship in the form of wearable pieces.
SEE MORE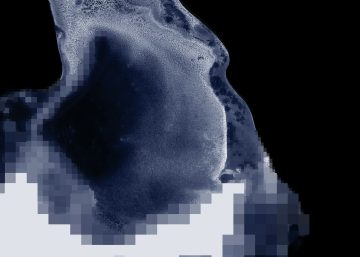 Aliens, Code-Shifters, and Rude-Mapping
Jaret Vadera
Jaret Vadera will discuss key arcs, propositions, and questions guiding his practice. Vadera's practice is influenced by cognitive science, post/decolonial theory, science fiction, Buddhist philosophy, and the study of impossible objects. This event is part of the South Asia Program Seminar Series.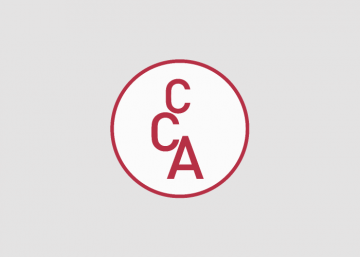 International Contemporary Ensemble Residency
Hosted by CCCP
A concert of music showcasing the performative aspect of sound as a means of theatricality. The way in which sound is produced and listened to within the concert hall is a grand performance in itself. ICE and Cornell composers reimagine the volatile relationship between performativity, pure sound, and theater.
LEARN MORE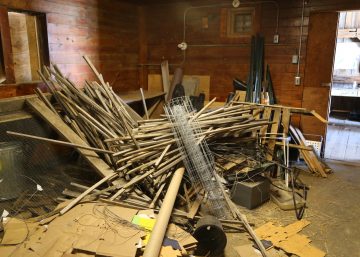 Barn Warming: A Celebration of Dilmun Hill
Building Community / Evan McDowell
Celebrating the completion of Dilmun Hill's new storage barn by making a set of furniture and shelving units for use during CSA pickups and events held by the student-run organic farm.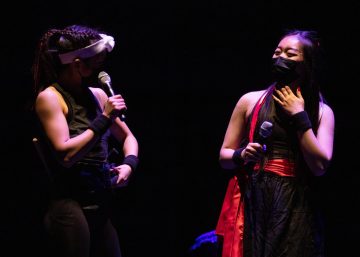 Pulse
Yamatai
PULSE is Yamatai's annual concert that features the Japanese art of taiko drumming.
LEARN MORE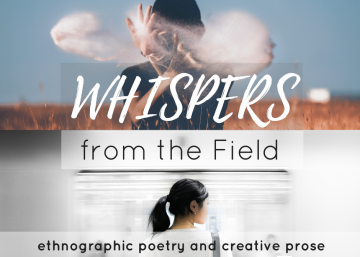 Whispers from the Field
Annie Sheng
Aural, visual, and interactive anthropological and literary project featuring original ethnographic poetry and creative prose, presented and performed in a chapbook, visual display, and reading event.
PROJECT PAGE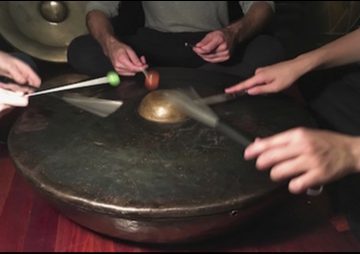 New Music for Gamelan and String Quartet
Christopher Miller
The Momenta Quartet and master Javanese musician Darsono Hadiraharjo join forces with the Gamelan Ensemble, directed by Christopher Miller.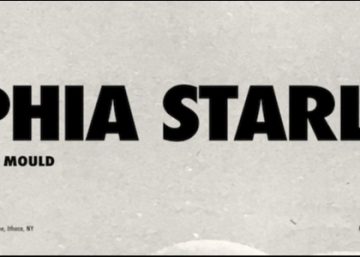 The Unforgiving Mould
Sophia Starling
New work from Sophia Starling MFA'19, The Unforgiving Mould, questions perception through the use of weight, scale and materiality in the search of the uncanny or unspecified.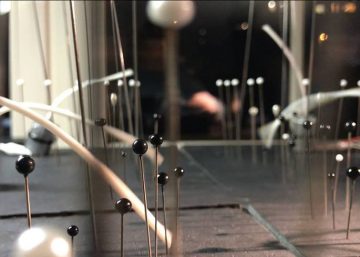 Contact Points
Marianthi Papalexandri Alexandri
A kinetic sound installation that seduces and puts physical forces in action with a captivating elegance. The sounds are produced when certain motor-driven flexible "tentacles" come in contact with fixed metallic pins, striking different tones in an emergent, errand manner.
LISTEN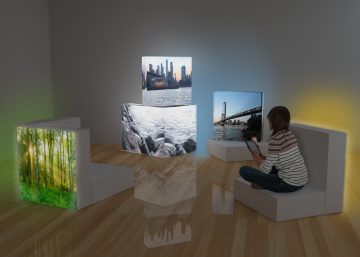 Pulse
Jonathan Pao + Jialin Ke
We invite the audience to take a few minutes to wear a pulse sensor and interact with a music controller that produces nature sounds, which were collected from various disappearing sources.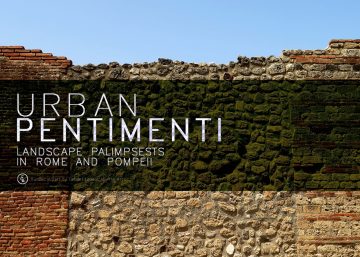 Urban Pentimenti
Li Bai
Ancient layers of urban landscape intertwine and cascade on the surface; pentimenti affect the human experience of landscape resembling narratives in Invisible Cities.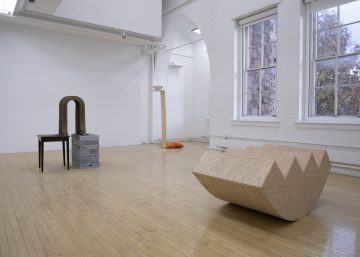 A Cliff
Bruno Cançado
A solo exhibition focusing in sculpture and photography, exploring the physicality of things and the socio-cultural memory inherent in materials and shapes. The exhibition is an investigation of the relationship between architecture and nature.