2022 Cornell Biennial
40 Artists • Ithaca + NYC • Curated by Timothy Murray
How might art activate empowering futurities under the troubling weight of climate change, global pandemic, racial trauma, political insecurity, social injustice, challenged women's and sexual rights, effaced indigenous histories?
Inviting celebratory imaginations and enactments of "Futurities, Uncertain," the 2022 Cornell Biennial seeks an artistic call and response to counter singular utopic models, colonial visions, and socio-cultural sameness. How might artistic imaginaries stage the potential of multiple futurities, thus rendering uncertain the confidence of the colonial past and the multinational present? Inspired by global artistic response to technological and biopolitical hegemony, artistic futurities imagine cultural transformation in its plenitude. An exchange of artistic projects across the disciplines might animate the future differently: Future Cinema, Future Cities, Afrofuturism, ecological activism, artistic animisms, biological (r)evolution, poetic realism, abstract expression, sound fields, surviving species, feminist utopias, intermedialities, imagined gardens, and sacred spaces.
Projects might ponder future blends of human, animal, and material just as they might reflect on fluid temporal movements between past, present, and future. How, today, might artists respond to the future demands of death, erosion, war, memory, extinction, social oppression, digital obsolescence, and cultural terrorism? How might multiple artistic practices embrace the uncertainty of futurities to activate creativity, thought, and social justice anew?
Photo credit: Mendi + Keith Obadike; Photo by Anson Wigner
MEET THE ARTISTS
Highlights
Overview
Forty artists across Ithaca and New York City participated in the six-month-long 2022 Cornell Biennial. The Cornell Council for the Arts (host of the Biennial) facilitated 36 events, all of which were open to the public and free to attend. The curatorial theme of "Futurities, Uncertain" took many forms and interpretations from the textile arts to robotics to sound installations. As part of a satellite program, The Cherry Arts Gallery in Ithaca held a regional competition to showcase the works of six local artists in their new gallery space. The Biennial also hosted two exhibitions featuring seven international and U.S.-based artists as part of the Mellon Public Curatorial Expression program, dedicated to assisting graduate students in pursuing curatorial work. See the full article outlining the 2022 Cornell Biennial below, and view the numerous videos in this section.
Read the Article
Mendi + Keith Obadike
Artists Mendi and Keith Obadike gave a captivating lecture, "Reprise," offering a detailed look into their artistic partnership over the years.
Watch "Reprise"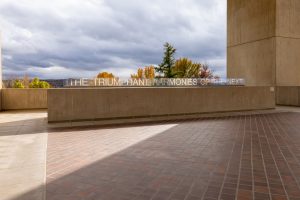 Sara Jimenez
A rapidly rising star in textile, visual, and performance arts, Sara Jimenez created a series of handmade fabric panels that hung between the trees of the Arts Quad in September and October. Sara works at the intersection of social justice and art, and her installation served as a dialogue between Goldwin Smith Hall and "otherness." The Cornell Biennial was incredibly lucky to showcase her powerful work. Below is a video created by the talented Shira Evergreen (Uplifted Ithaca) that is housed on Sara's Instagram account (which in and of itself is a work of art).
Watch Sara's Video
Xu Bing
For the 2022 Cornell Biennial, the Johnson Museum commissioned his newest "Background Story," a lyrical light box in dialogue with an historical Chinese ink painting in the Museum's collection. Through the manipulation of recycled plastic and miscellaneous trash from daily life, the artist dilutes or intensifies light to "draw" an ink-like image on glass that conveys traditional Chinese reverence for nature while serving as a warning about humans' ongoing mistreatment of the environment.
Watch Xu Bing's Lecture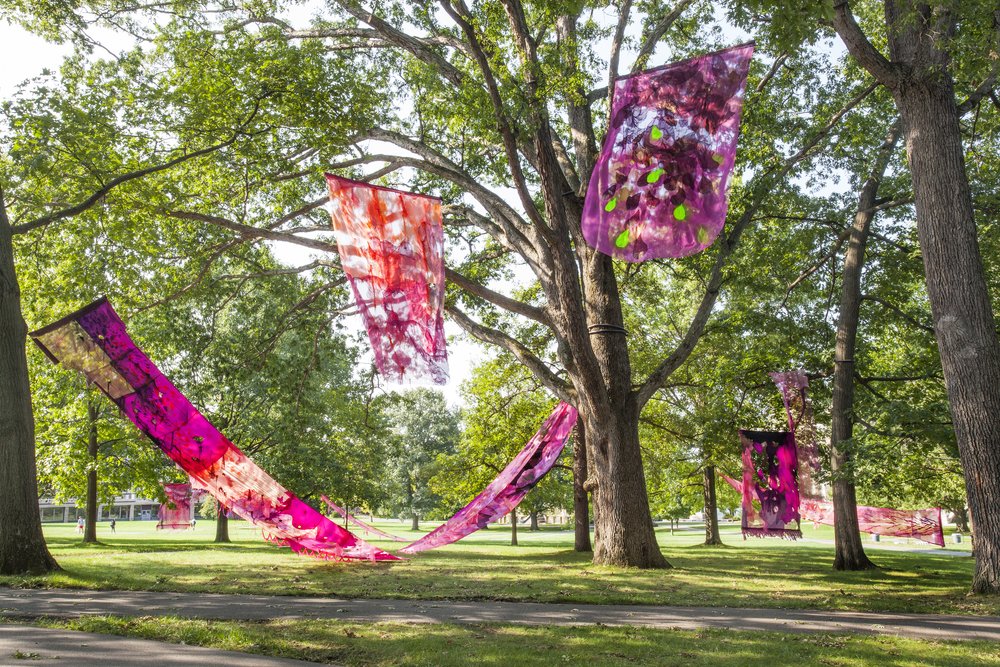 Mellon Public Curatorial Expression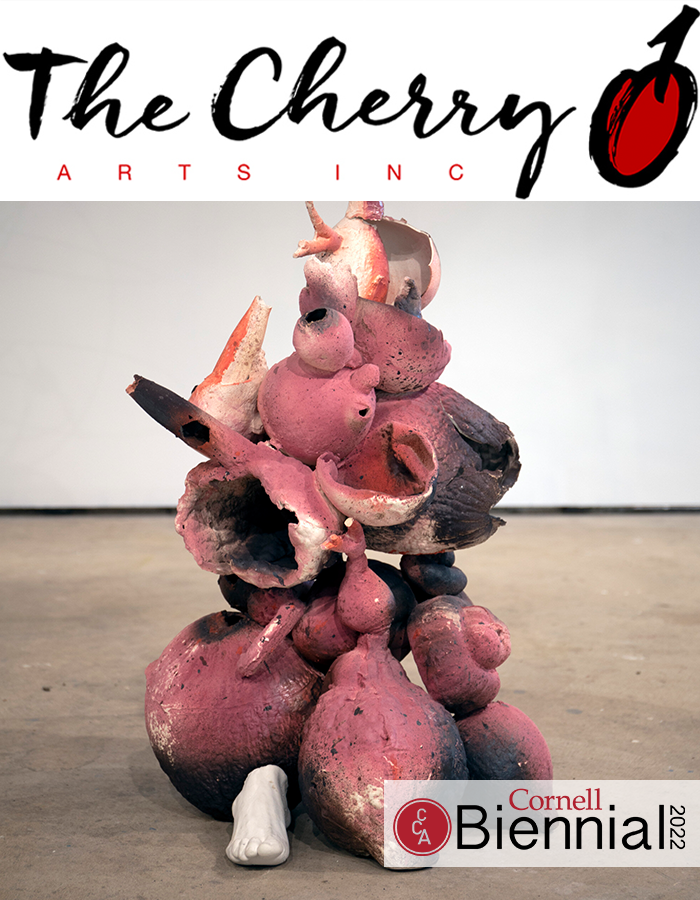 Monica Franciscus, Leo Kang, Blažo Kovačević, Grace Sachi Troxell, Van Tran Nguyen, Muhammad Zaman
Local Futurities
2022 Cornell Biennial Team
Timothy Murray | Cornell Biennial Curator, CCA Director
Tina DuBois | CCA Program Coordinator
Skylar Xu, Abigail Parker-Blier | CCA Support Team

Visiting Critics
Sara Garzon | University of Vermont
Ruixuan Li | Carnegie Mellon University
Lauren van Haaften-Schick | Wesleyan University
Curatorial Committee
Ellen Avril | Herbert F. Johnson Museum of Art
Christopher Csíkszentmihályi | Information Science
Renate Ferro | Art
Denise Green | Fiber Science and Apparel Design
Leslie Lok | Architecture
Jeffrey Palmer | Performing and Media Arts, American Indian and Indigenous Studies
Constanza Salazar | Graduate Student Representative, History of Art
Lyrae Van Clief-Stefanon | English