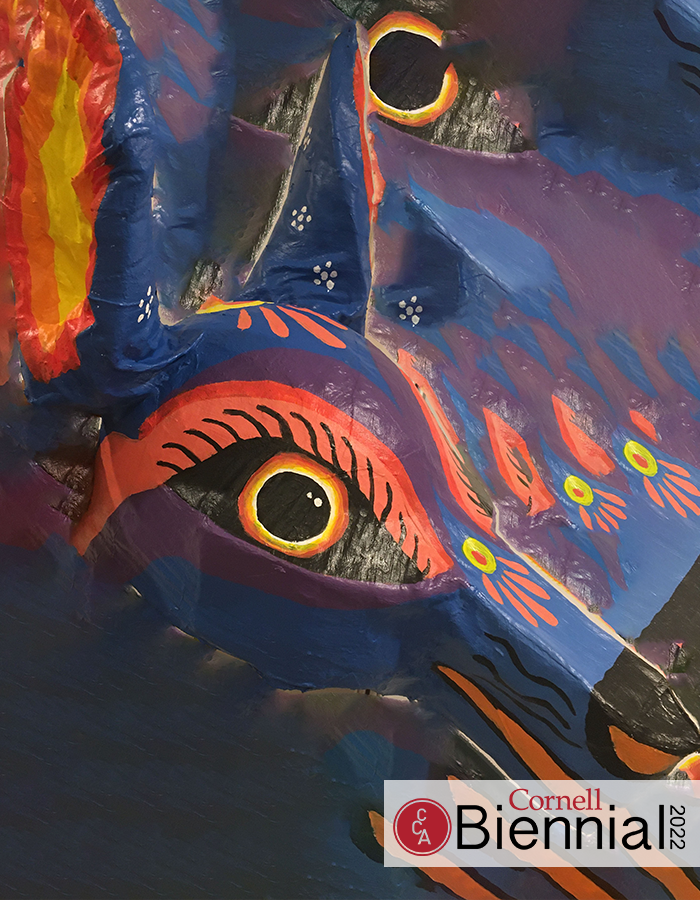 Armadillos (First Parade)
101
101 people viewed this event.
Artist: Juan Manuel Aldape Muñoz
Location: Parade begins at Ho Plaza
Dates: Sep 30, 2022 12:30-1:30pm
Registration: None
Armadillos is a trilingual participatory and large-scale puppetry installation performance that addresses the interconnected themes of migration, climate change, and indigeneity. Armadillos are typical of Latin America and have only recently been unpredictably traveling to northern United States because of warmer temperatures in the area. Audiences will be able to crawl inside colorful replicas of the armadillos and find a comfortable bed and pillow. They will hear a musical score that mixes sound of wind and people walking on various surfaces with stories about migrant workers who traveled to Central New York from Central America and the Mexican Yucatan peninsula. Migrants from these areas are also newly traveling to northern United States to seek out work in dairy farms. Armadillos explores the interconnections between what compels people and armadillos to seek out new places as the climate changes and in the face of a changing labor economy that continues to invisibilize indigenous migrant labor.
This event is part of the 2022 Cornell Biennial, curated by Timothy Murray and sponsored by the Cornell Council for the Arts. The Biennial features the works of 40+ artists throughout Cornell's Ithaca campus from July through December 2022. See all of the artists and events here.