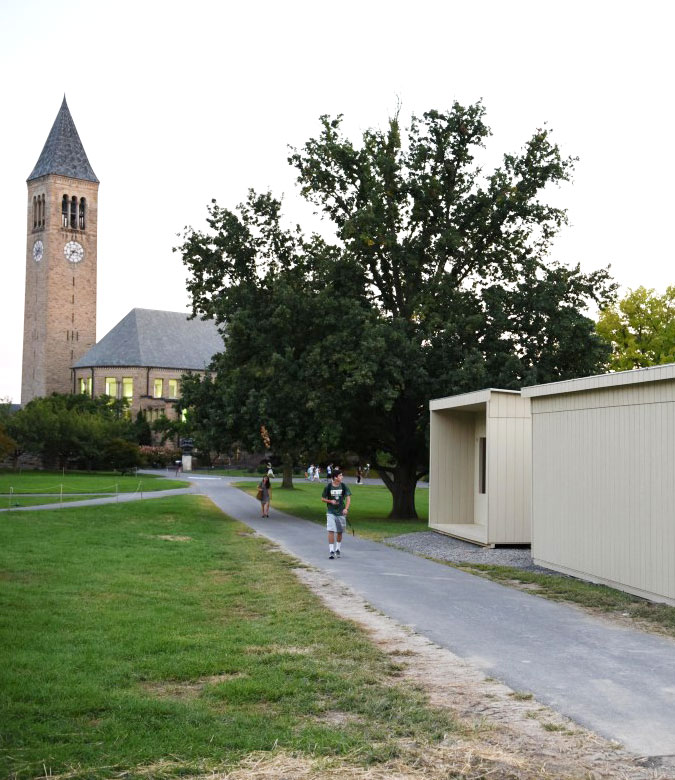 One day, Cornellians woke up to find two unassuming, beige-colored structures in the Arts Quad that didn't entirely seem at home there.
Some students jokingly speculated the construction was part of the planned Sophomore Village that is meant to be built on north campus on Cornell's meme page. Few, if any, guessed correctly that it was built to host an art exhibit.
As part of the Cornell Council for the Arts Biennial, the two newly constructed box-shaped structures on the Arts Quad will house "Heave," a two-part exhibit that will "probe the devastating effects of violence in our life and time" regarding issues of race and gender starting Sept. 20.
Continue Reading
Back to Press