30+ INVITATIONAL AND CORNELL ARTISTS
Cornell Council for the Arts announces the fifth Cornell Biennial, featuring artworks, installations, and performances addressing the curatorial theme: "Futurities, Uncertain." Curated by Timothy Murray, CCA Director and Professor of Comparative Literature and Literatures in English, the 2022 Cornell Biennial stages an artistic call and response to counter singular utopic models, colonial visions, and socio-cultural sameness.  Imagining how artistic futurities might generate cultural transformation in its plenitude, an array of interdisciplinary artistic projects will animate the future differently.  With funding from the Office of the Provost and multiple Cornell partners, Biennial projects will be displayed in rotation across the campus from July through December, with the bulk of exhibitions and performances to be staged in the fall.
23 invitational artists and collectives from 11 countries will join 17 Cornell based projects to address crucial questions regarding race and social justice, global warming, artistic representation, robotics, sustainable ecology and architecture, migration, and labor.  Invitational projects include a lecture/performance on race and social justice by award-winning author Wendy S. Walters (M.F.A./Ph.D. in English 2000), a bioart installation by Buffalo-based artist Paul Vanouse, an Arts Quad fabric sculpture in dialogue with the history of Goldwin Smith Hall by Filipinx-Canadian artist Sara Jimenez, a Herbert F. Johnson Museum of Art sound sculpture and video & sound performance by Black sound artists Mendi and Keith Obadike, and a number of other exciting projects to be hosted by the Johnson Museum, from A.D. White Professor-at-Large Xu Bing's recreation of a shadow box facsimile of one of the Johnson Museum's classical Chinese ink paintings, and an AI robotic installation by American artist Ken Feingold to a series of video projections by many of world's leading screen artists and collectives: Karrabing Film Collective (Australia), Camel Collective (US/Mexico), Moon Kyungwon and Jeon Joonho (South Korea), Larissa Sansour and Søren Lind (Palestine/Denmark), Patricia Domínguez (Chile).
Wide-ranging Cornell based projects will forge futuristic intersections between art, social justice, biology, design, engineering, and information science.  Inaugurating the 2022 Cornell Biennial will be two holdover projects from the 2020 Biennial, cancelled by COVID: Jenifer Wightman's living sculpture of "mud painting" to be exhibited in Mann Library, from April 22 to October 31, and the "Libe Slope Wild Garden" of natural plantings by History graduate student, Matthew Dallos, which has been growing at the north end of Libe Slope since spring 2020. These investigations of bioart will be followed in the fall by a project on recycling human waste by Art major Matéa LeBeau ('22) and recent graduate in Plant Science, Isabella Culotta ('22).  In the fall, a striking natural landscape installation by Landscape Architecture Assistant Professor Jennifer Birkeland and Jonathan A. Scelsa will summon Cornellians to imagine the solutions to ecological pressures threatening Cayuga Lake.  And, led by faculty members Leslie Lok and Felix Heisel, two different massive wood installations by Cornell Architecture teams will display their research experimentations in a new economy of natural wood reuse, recycling, and reconfiguration.
Rounding out the exhibitions will be a sound art installation by Assistant Professor of the Practice of Art, Joanna Malinowska and C.T. Jasper. Assistant Professor of PMA Juan Manuel Aldape Muñoz's large-scale puppetry installations of nine-banded armadillos, a creature with unpredictable migration patterns, to shine a light on the invisibility of indigenous migrant labor and the interconnectedness of climate change, indigeneity, and migration. Addressing the uncertainty of pandemics, Associate Professor of Human Centered Design, So-Yeon Yoon, will mount a 3D data visualization of frontline workers during the COVID pandemic, while the Cornell Fashion + Textile Collection will pay tribute to those impacted by HIV/AIDS. Graduate student Esther Kondo Heller (MFA, Cornell Poetry '23), will create a soundscape series and workshop dedicated to the complexity of poetry.
Two inaugural Biennial collaborations promise to extend the public outreach of "Futurities, Uncertain."  With funding from Mellon Collaborative Studies in Architecture, Urbanism, and the Humanities, the 2022 Biennial launches the "Mellon Public Curatorial Expression" program on race and social justice.  Two collectives of Cornell graduate students were selected in competition to articulate Biennial projects in dialogue with their academic research.  For "Stories Untold: From Patchwork to Justice," a group from Human Centered Design and Anthropology, Dyese Matthews, Kat Roberts, Ami Tamakloe, and Jenine Hillaire, will exhibit works by six fabric artists from the US and Ghana.  For "Between Nothingness and Infinity," the collective from Africana Studies, Comparative Literature, and Romance Studies of Lauren Siegel, Sarah Then Bergh, Marie Lambert, Romain Pasquer, will feature performances and paintings by artists from South Africa and Brazil.
Also new for 2022 is an effort to extend the reach of the Cornell Biennial across Upstate New York.  In collaboration with the Cornell Council for the Arts, Ithaca's The Cherry Arts will sponsor a regional Upstate art competition, "Local Futurities," to be mounted in its new exhibition space in the Arthaus Building.  Featured artists include Monica Franciscus, Leo Kang, Blažo Kovačević, Grace Sachi Troxell, Van Tran Nguywen, and Muhammad Zaman. The exhibition will run from September 23 to October 30, 2022 at The Cherry Arts Gallery at 130 Cherry Street in Ithaca.
Taking the Biennial downstate, Cornell Tech will collaborate to exhibit two new NFT artworks by the prestigious Chinese artists Zhang Huan and Cindy Ng Sio Ieng. Cornell Urban and Regional Studies major Kellen Cooks ('23) will create a curriculum exploring how spatial imaginations produced by communities in their environment impact the socioeconomic structures and high school curriculum of his hometown of Ossining, New York.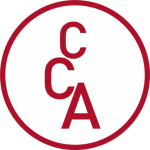 "Particular to the ethos of the Cornell Biennial," says Murray, "is its commitment to blending experimentation in the arts with the most recent research developments across the disciplines and campuses of Cornell.  The Biennial not only brings to campus a range of the most innovative projects in global arts but also champions how the inventive discourses of art can inform if not reshape how we understand social relations, ecological challenge, design recycling, engineering imaginaries, and biological response across the spectrum of research and pedagogy at Cornell."
Timothy Murray
Curator, Cornell Biennial
The Cornell Biennial will feature a range of artists and span numerous disciplines