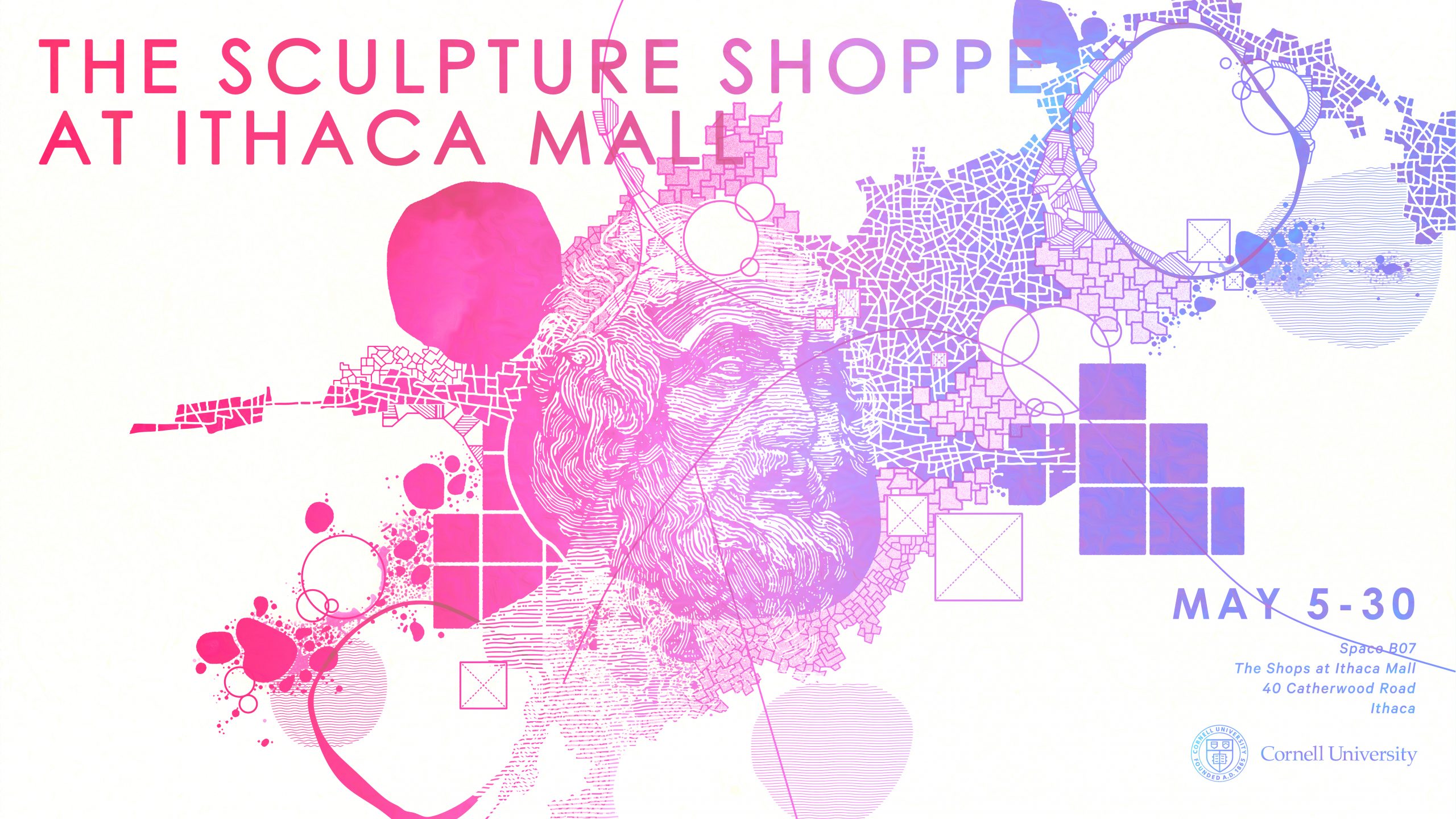 The Sculpture Shoppe
19
19 people viewed this event.
The exhibition opening will feature a live performance on May 5, 2022 at 6pm: MUSE–AK: a Mall Performance of Ancient Greek Song

Like statues from antiquity, ancient Greek song comes mediated: in fragments, etched in stone, recast in modern "Classical" molds, or revived in attempts to recover an "original." MUSE–AK: a Mall Performance of Ancient Greek Song reinterprets three such songs as muzak in the style of so many mass-produced soundtracks to retail spaces such as the Ithaca Mall. The concert features human musicians and an animatronic statue named Muse 3000.
The Sculpture Shoppe at Ithaca Mall is an exhibition of plaster reproductions of classical Greco-Roman art from the Cornell Cast Collection and responses to cast culture and classical art by contemporary artists and thinkers. The exhibition will take place from May 5-31, 2022, in a former retail space at the Ithaca Mall (next to the Food Court). By bringing classical art and contemporary responses into an unexpected context through the venue of the near-abandoned shopping mall, we hope to draw the public into conversations about the history, problematics, and mutability of the "western canon".
Opening times are Wednesdays & Thursdays 4-8pm and Saturdays & Sundays 12-5pm. See more here.