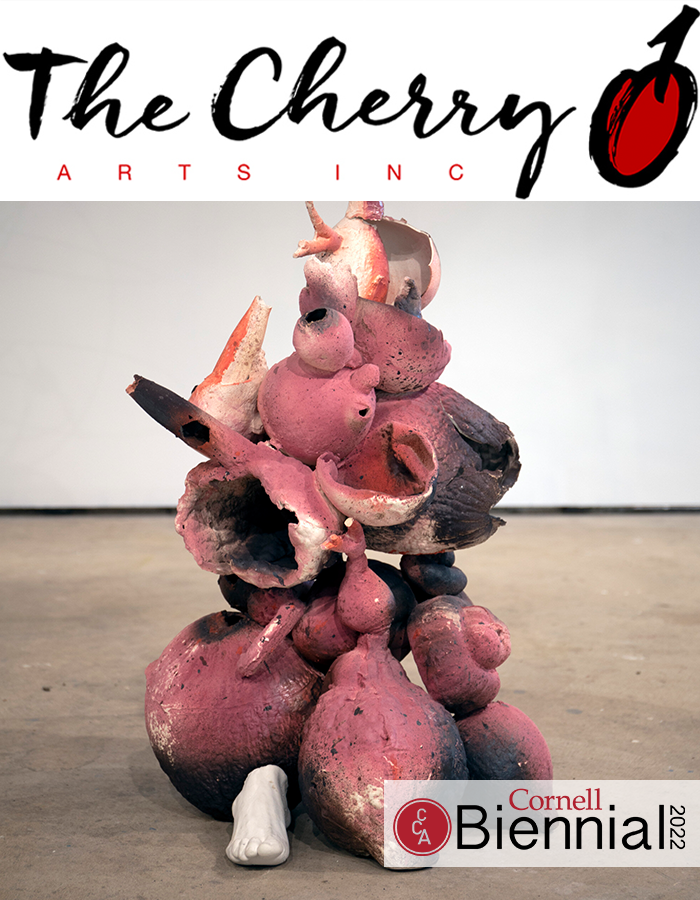 The Cherry Gallery Opening Reception
61
61 people viewed this event.
Curator: The Cherry Gallery
Location: 130 Cherry St, Ithaca, NY 14850
Dates: Sep 23 5-8pm (reception), Sep 23-Oct 30 (exhibition)
Registration: None
"Local Futurities," appropriately, celebrates the formal opening of The Cherry Gallery in the Ithaca Arthaus, creating a launchpad for the innumerable future voices this space will aim to host. The Cherry Arts is delighted that this inaugural show should be in partnership with the Cornell Biennial, which has immeasurably enriched Ithaca's artistic landscape since 2014.
To adapt the Biennial's prompt of "Futurities, Uncertain" to The Cherry's "Local Futurities" creates as much paradox as it does definition: in an increasingly digital age, is geography still a meaningful driver of locality? In an age of the globalized and globalizing forces of world capital and of climate change, can it still be useful to think of futurities as belonging to a neighborhood?
Featured artists include Monica Franciscus, Leo Kang, Blazo Kovacevic, Van Tran Nguyen, Grace Sachi Troxell, and Muhammad Zaman.
Visit the opening reception, with a special performance by Leo Kang, on Sep 23, 2022 at 5-8pm at The Cherry Gallery at 130 Cherry Street, Ithaca, NY. The exhibition will run until Oct 30, 2022.
This event is part of the 2022 Cornell Biennial, curated by Timothy Murray and sponsored by the Cornell Council for the Arts. The Biennial features the works of 40+ artists throughout Cornell's Ithaca campus from July through December 2022. See all of the artists and events here.