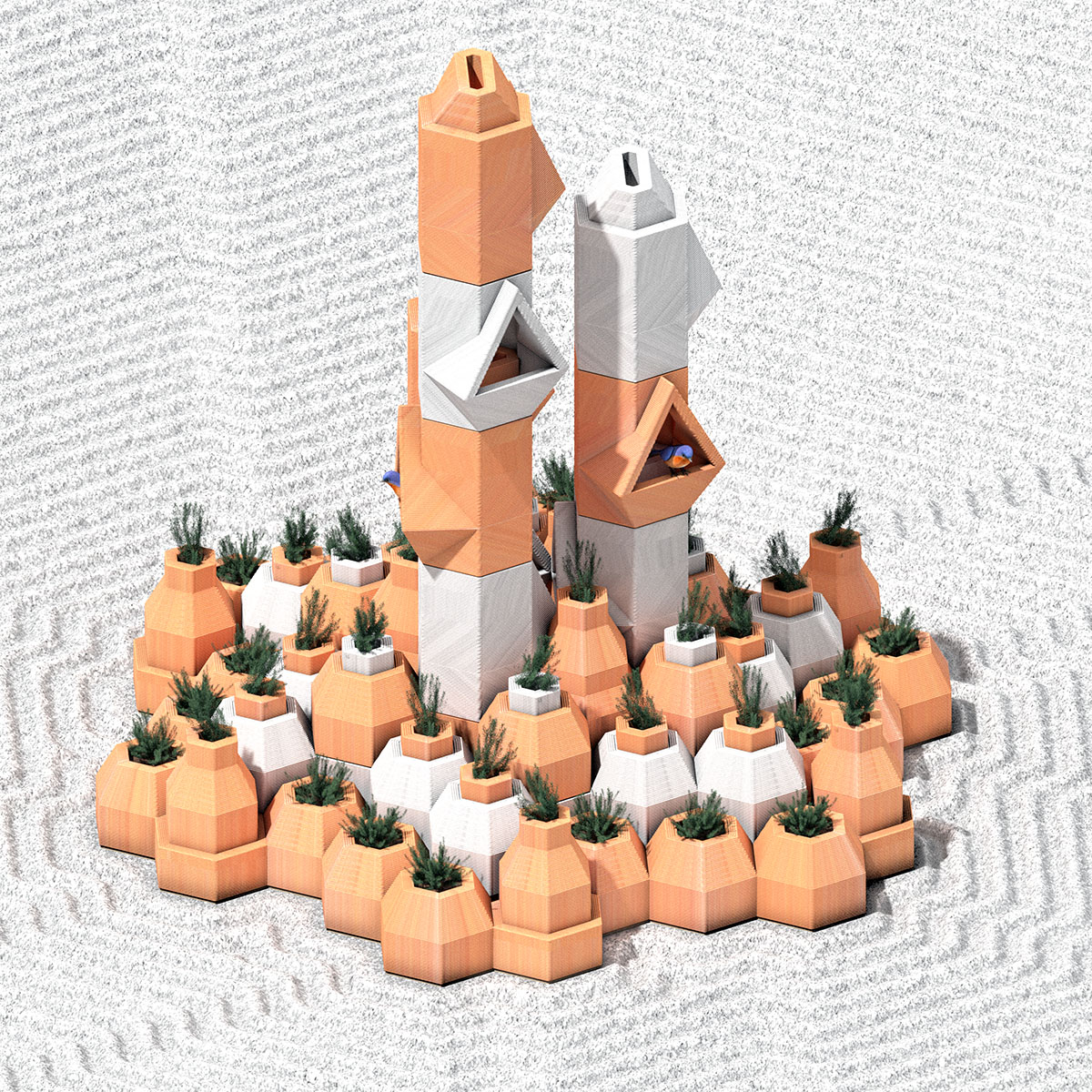 Sage Hill
51
51 people viewed this event.
Artists: Jennifer Birkeland + Jonathan A. Scelsa
Location: Day Hall, Outside
Dates: Aug 29-Oct 31, 2022
Registration: None
Sage Hill showcases this geoforming practice, through new material and technical investigations. The project implements a small hill on Cornell University's Ag Quad in the shape of Lake Cayuga, which Ithaca sits at its southern tip. 
The lake's bathymetry is reversed to showcase a positive mound, visualizing the current and future shoreline erosion effects on the Finger Lakes and their watersheds. The mound's retaining wall structure is composed of porous ceramic 3d printed geotiles, made from interlocking duo-tone terracotta and stoneware. Filled with a mixture of sand and soil, the ceramic geotiles support the shape of the lake and provide cavities for the planting of the local variety of species of sage. The center of the mound features a series of vertical bird feeders, which support habitat growth within the bird's migration pattern and pays homage to the towers of Cornell's architectural legacy. 
This event is part of the 2022 Cornell Biennial, curated by Timothy Murray and sponsored by the Cornell Council for the Arts. The Biennial features the works of 40+ artists throughout Cornell's Ithaca campus from July through December 2022. See all of the artists and events here.