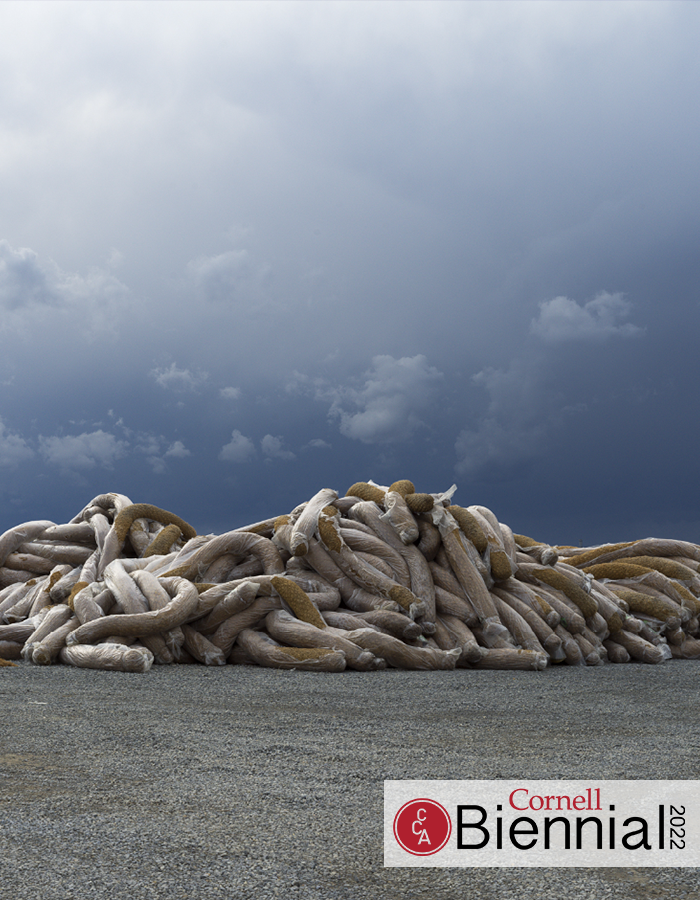 Freshkills
57
57 people viewed this event.
Artist: Jade Doskow
Location: John Hartell Gallery, Sibley Hall
Dates: Oct 10-Nov 4, 2022
Registration: None
Jade Doskow is the Photographer-in-Residence of Freshkills Park in New York City. Doskow's large-scale photographs of the iconic New York landfill-turned-park make clear its paradoxical, ethereal beauty while creating an important archive of a major chapter within the story of New York City's infrastructure. The topography of the site–undulating and sculpted by sanitation engineers and through Doskow's lens–offers its complexity through her careful and probing large-format work, playing with scale and form, abstraction, and figuration. Doskow's photographs highlight the immense complexity of Freshkills, both the luminous, open, meadows as well as the highly engineered systems enabling this modern wilderness to function.
This exhibition will elevate the importance of public imagination related to circularity, land use, and waste. In operation from 1948-2001, Freshkills Landfill in Staten Island became the largest household garbage dump globally, receiving 150 million tons of New York City's solid waste during that time. Staten Islanders fought to have the site closed for years, tired of living with the noxious odors and the notoriety the site created for their borough. Agreements between the State and City were made in the 1990s to close Freshkills once and for all and the last barge of garbage was accepted on March 22, 2001. The only time it was reopened was to accept materials from the World Trade Center tragedy in Manhattan in 2001, rendering a portion of the site historically significant into the future. It was in the early 2000s that the conceptualization of landfill as a wilderness park entered the civic conversation, and thus began a radical transformation. Now known as Freshkills, it is to date the largest landfill-to-park transformation on the planet.
This event is part of the 2022 Cornell Biennial, curated by Timothy Murray and sponsored by the Cornell Council for the Arts. The Biennial features the works of 40+ artists throughout Cornell's Ithaca campus from July through December 2022. See all of the artists and events here.