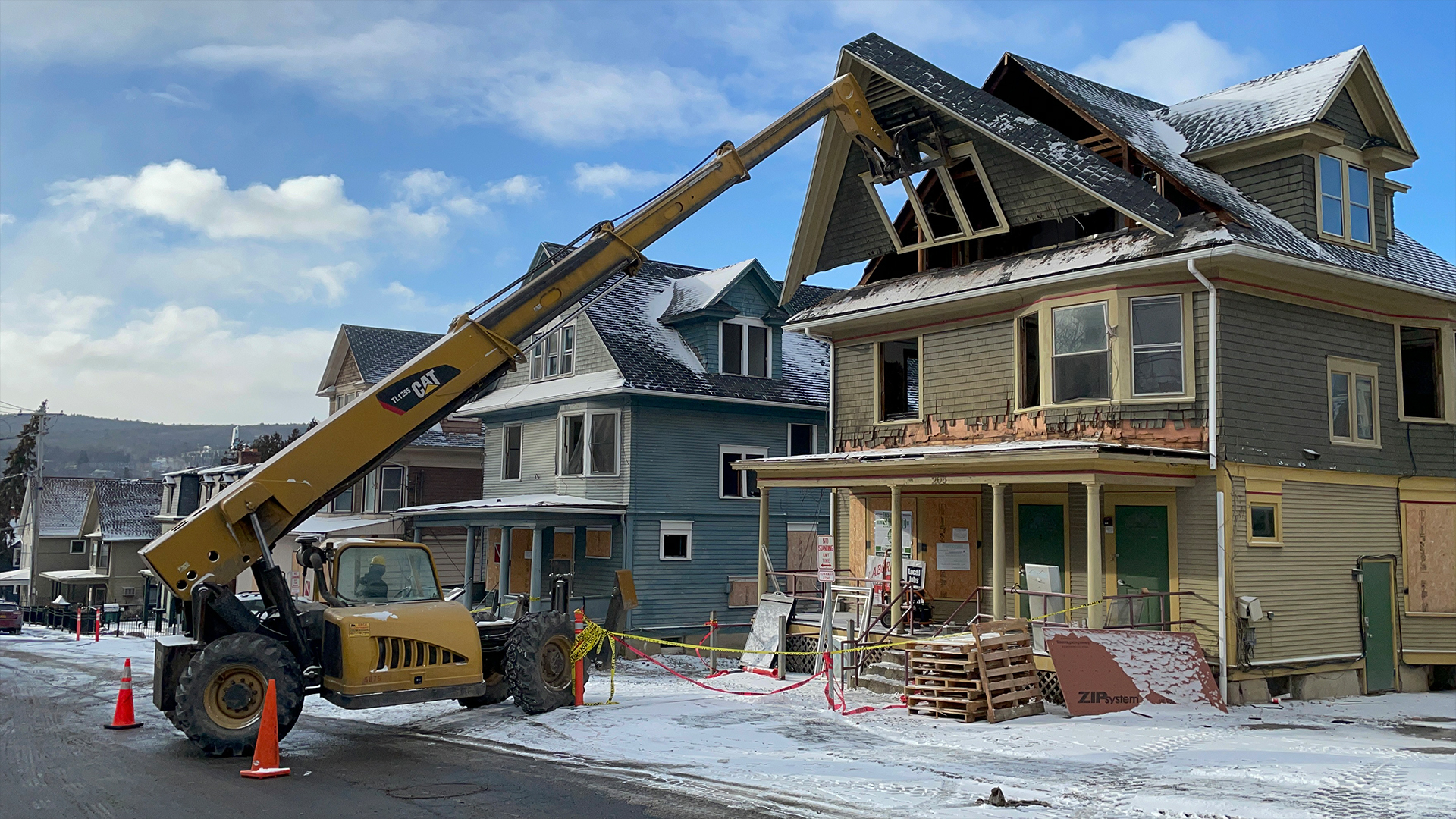 Circulating Matters
58
58 people viewed this event.
Artists: Felix Heisel + Circular Construction Lab
Location: Arts Quad by McGraw Hall
Dates: Sep 9-Oct 31, 2022
Registration: None
Circulating Matters represents an outdoor installation for the 2022 Cornell Biennial, Futurities, Uncertain, that identifies the potential of a future, local circular construction industry in Ithaca, New York. The project directly reuses materials from the deconstruction of 206 College Ave (a 1910 residential structure that was slated for demolition and has been deconstructed instead by concerned academic and community stakeholders within an Engaged Cornell Grant), reactivating the material qualities and values of the building for the construction of the installation. The spatial design plays on concepts of circulation and circularity by reimagining a staircase as a multidirectional, spatial folly engaging with its materials' past (patina, dimensions) and future (reversible connections, design for disassembly). The proposal addresses the question how systemic concepts and methods for direct reuse of building elements at scale can be developed and implemented by combining panelized deconstruction with circular construction principles for a site-specific architectural application. The design aims to promote a design paradigm that begins from the uncertainties of local material availabilities, and foresees futurities of material and component reuse within industrialized re-construction.
This event is part of the 2022 Cornell Biennial, curated by Timothy Murray and sponsored by the Cornell Council for the Arts. The Biennial features the works of 40+ artists throughout Cornell's Ithaca campus from July through December 2022. See all of the artists and events here.