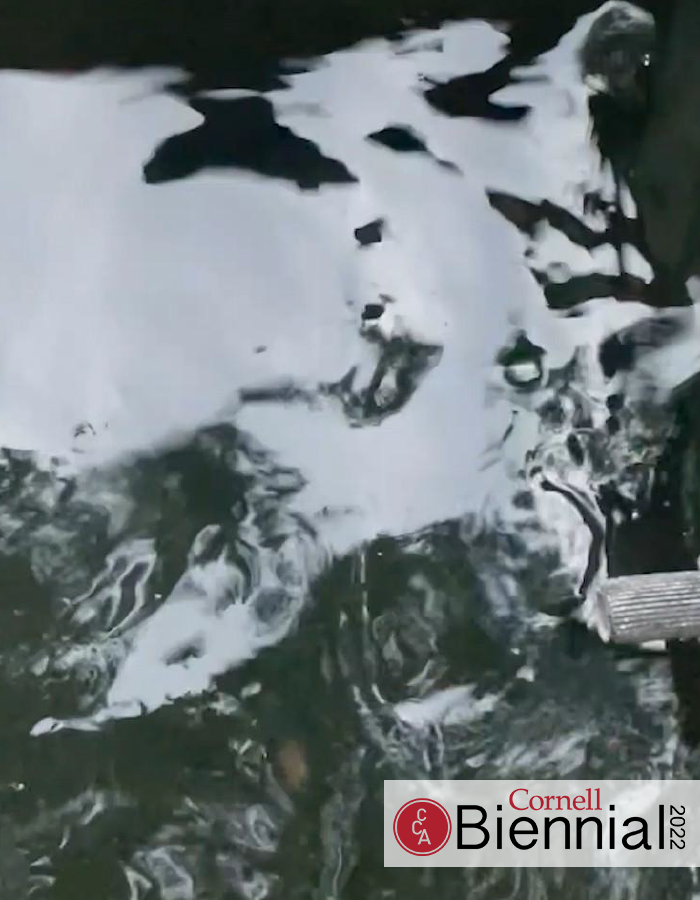 Ceaseless Waves
57
57 people viewed this event.
Host: Esther Kondo Heller
Location: Sage Chapel
Dates: Oct 6, 2022 7pm
Registration: None
Ceaseless Waves is a night of sounding out poetry and otherwise possibilities. The night will include a headlining poetry performance by award-winning and current Poet-in-Residence at the Guggenheim Museum Taylor Johnson. There will also be readings by Professor Lyrae van Clief-Stefanon, and current MFA in poetry students. The event will be moderated by W.E.B. Du Bois Professor of Literature Emeritus Professor Kenneth A. McClane. More artists will be confirmed, so do watch this space. 
Ceaseless Waves takes its name from a line of a poem by Haji Gora Haji, which is a poetic guide to navigating the ocean. Inspired by his poetics of sound repetition and ceaseless rhythm the night brings together artists, poets, and musicians to participate in a conspiring (together breathing) improvisation of poetry, performance, and sound. As Glissant writes "one way ashore, a thousand channels," other tributaries of works that articulate the movement of this night are Audre Lorde, Alice Coltrane, Lucille Clifton, June Jordan, Harryette Mullen, Alexis Pauline Gumbs, Raja Lubinetzki, Fred Moten, fahima ife, Nina Simone, Simone White, Dorothea Smartt, Don Cherry, Kamau Brathwaite, Petero Kalulé, M NourbeSe Philip, and more.
This event is part of the 2022 Cornell Biennial, curated by Timothy Murray and sponsored by the Cornell Council for the Arts. The Biennial features the works of 40+ artists throughout Cornell's Ithaca campus from July through December 2022. See all of the artists and events here.